Weddings
Congratulations… you have found the person you want to spend your life with!!!
I have been happily marrying couples since 2010. I LOVE my role as a celebrant and it is a real privilege to be able to work with you to create ONE OF THE BEST DAYS OF YOUR LIVES!
I am here to take all the hassle, stress and confusion out of the build up to the ceremony, leaving you calm, relaxed and excited, to take in and enjoy every moment. I offer a fun, friendly and professional service and together we create a unique ceremony to suit your own style.
A lot of couples have no idea where to start when it comes to the ceremony but after getting in touch with me you will soon be on the right track to creating the wedding you dreamed of.
I am located in Papamoa but do weddings all over New Zealand and in the Cook Islands so if you have a special location request just ask.
Send me a message by using the contact form on this page, I book up fast so let me know what date you are looking at and time.
I look forward to hearing from you and working with you to create your dream day very soon!
Naming Ceremonies
The arrival of a new baby or family member is a time for celebration, and many families choose to acknowledge this time with a ceremony. If you aren't part of a religious group – or if you prefer a more informal ceremony – you may choose to do a Naming Ceremony instead.
A Naming Ceremony is a chance to gather together with family and friends and formally celebrate the newest member of the family. It's a celebration of family and life.
Renewing Your Vows
Whether you've been married for one year, 10 years or many decades, renewing your vows is a beautiful way to recognise your relationship and recommit to your marriage.
It can be a private ceremony with the two of you or a big event. It is a great way to reconnect and honor your relationship and commitment to each other and to celebrate your successes.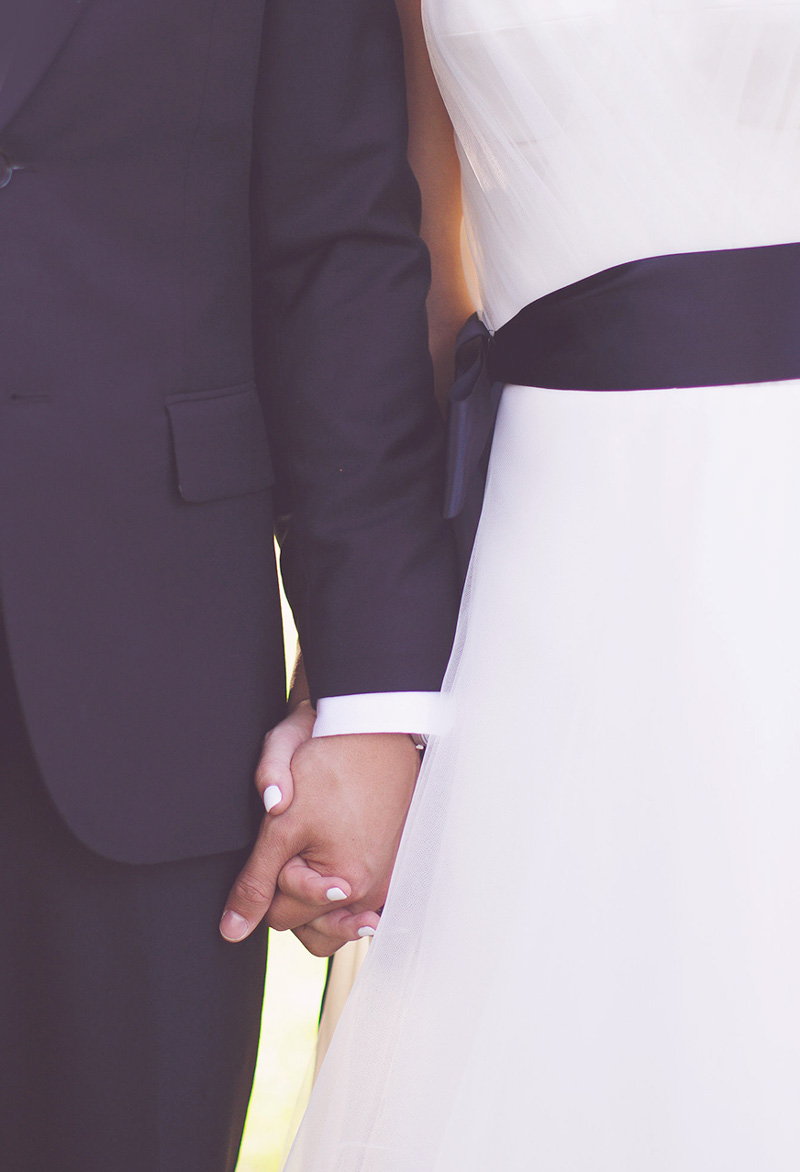 Funerals
Emotions will be flowing when you lose a loved one, grief is a rollercoaster.
When we meet it is a time to introduce ourselves to each other and for you to introduce me to your loved one. It is a special time to share your loved ones life and story with me, one which I hope you can look back on with fondness.
There will no doubt be tears and laughter as we bond together while you reminisce and I start to form a picture of them. I will help guide you through the ceremony process in a kind and caring way, as we work together to create a ceremony that fits for you and your loved one.
When it comes to presenting the ceremony I take pride in my appearance, presentation and delivery of the service.
Although it may be sad saying goodbye, I inspire happiness, optimism, hope and comfort throughout the ceremony with love, affection and sympathy.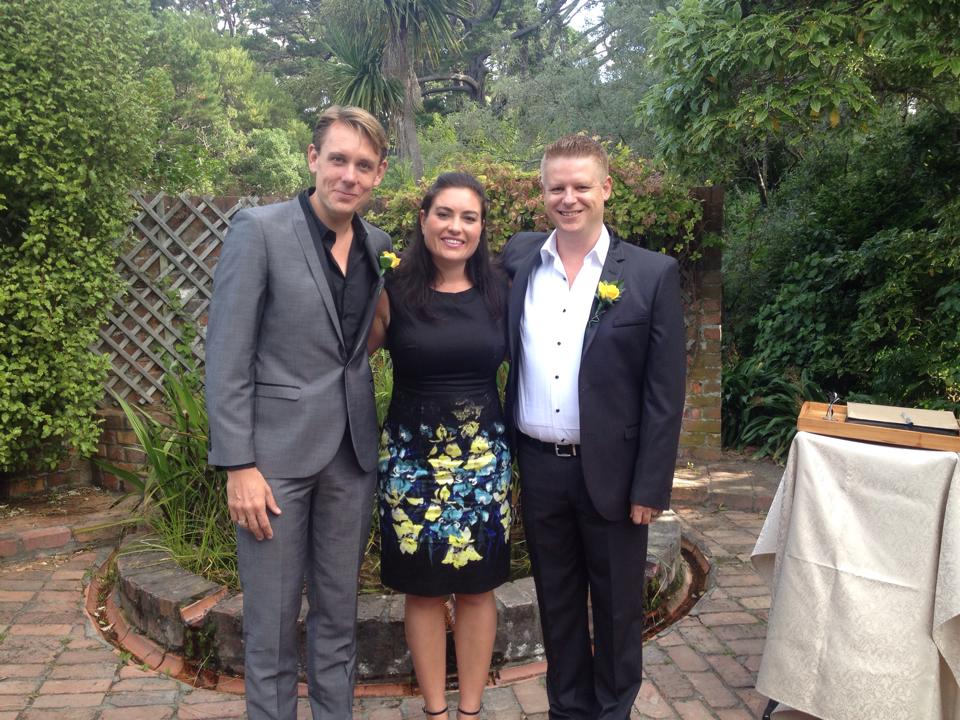 As we all know planning a wedding regardless of the size is stressful and a challenge, by choosing Nikki as our celebrant in the beginning of the process reduced this greatly.
As we were planning our wedding from overseas her knowledge on the process and supporting information provided was fantastic. Her approach was honest while maintaining absolute professionalism especially when discussing difficult topics, for example who was or was not invited to our wedding.
Nikki was relaxed and her approach on the day even though this was the first time we had met in person, was outstanding. Her presentation is excellent.
Nikki is the celebrant of choice and she will ensure your day is as successful as ours was. One bit of advice which we forgot, invite Nikki to the celebration afterwards! Once again Nikki thank you!
Tim and Wayne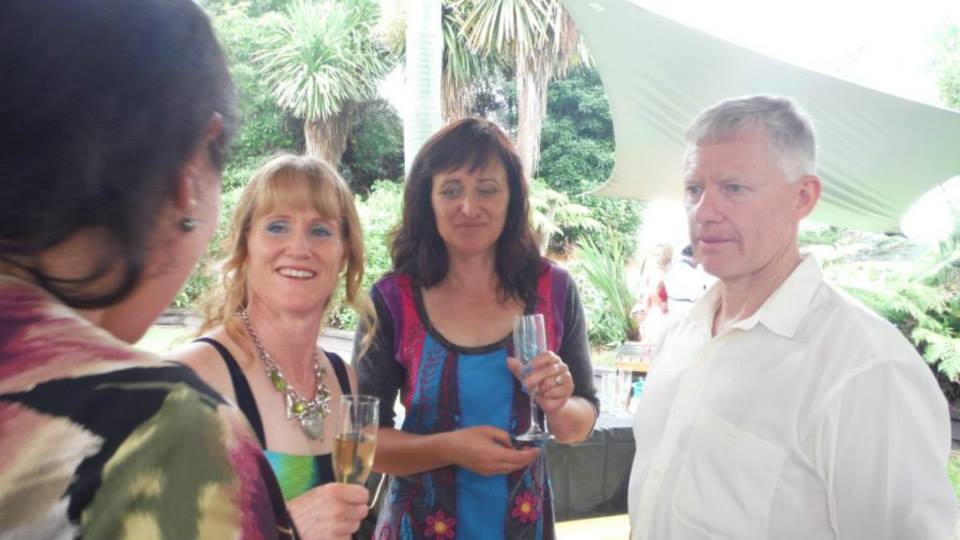 We renewed our vows after 15 years of marriage and we were lucky enough to have Nikki available to preside over the day. She was just awesome.
Nikki arrived early to make sure all the details were in order and if anything needed a last minute change, and then moved through some of our guests making everyone feel really welcome. What a treat it was to have her there.
It just set such a lovely day on its way beautifully. She has her own style which just gets rid of the nerves and her humour and down to earth attitude makes it so perfect. I wore bare feet so she took that as a cue and whipped her shoes off as well just to get in the swing of the day. Classic!!!!
We would recommend Nikki for any ceremony actually, and not just a wedding.. She is brilliant..
Simon and Charmian Ward
Let's Plan Your Ceremony!